NOT Owning Your Home Can Cost You a Lot of Money!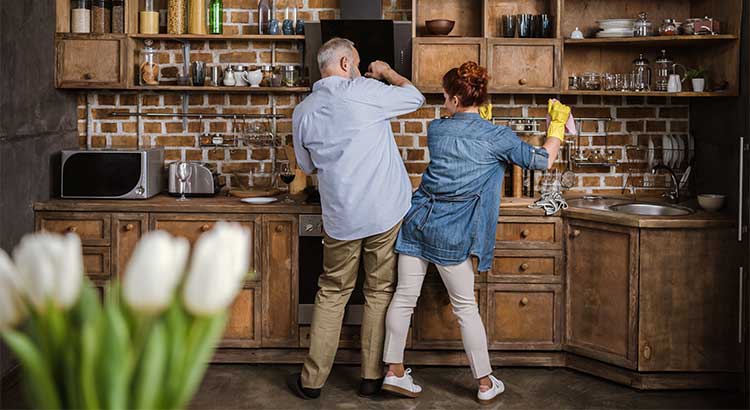 Owning a home has great financial benefits, yet many continue to rent! Today, let's look at the financial reasons why owning a home of your own has been a part of the American Dream for as long as America has existed.
Realtor.com recently reported that:
"Buying remains the more attractive option in the long term – that remains the American dream, and it's true in many markets where renting has become really the shortsighted option… as people get more savings in their pockets, buying becomes the better option."
What proof exists that owning is financially better than renting?
Homeownership is a form of forced savings – Paying your mortgage each month allows you to build equity in your home that you can tap into later in life for renovations, to pay off high-interest credit card debt, or even send a child to college. As a renter, you guarantee that your landlord is the person with that equity.
Homeownership provides tax savings – One way to save on taxes is to own your own home. You may be able to deduct your mortgage interest, property taxes, and profits from selling your home, but make sure to always check with your accountant first to find out which tax advantages apply to you in your area.
Homeownership allows you to lock in your monthly housing cost – When you purchase your home with a fixed-rate mortgage, you lock in your monthly housing cost for the next 5, 15, or 30 years. Interest rates have remained around 4% all year, marking some of the lowest rates in history. The value of your home will continue to rise with inflation, but your monthly costs will not.
Buying a home is cheaper than renting – According to the latest report from Trulia, it is now 37.4% less expensive to buy a home of your own than to rent in the US. That number varies throughout the country but ranges from 6% cheaper in San Jose, CA to 57% cheaper in Detroit, MI.
No other investment lets you live inside of it – You can choose to invest your money in gold or the stock market, but you will still need somewhere to live. In a home that you own, you can wake up every morning knowing that your investment is gaining value while providing you a safe place to live.
Every three years, the Federal Reserve conducts their Survey of Consumer Finances in which they collect data across all economic and social groups. The latest survey data, covering 2013-2016 was released two weeks ago.
The study revealed that the 2016 median net worth of homeowners was $231,400 – a 15% increase since 2013. At the same time, the median net worth of renters decreased by 5%($5,200 today compared to $5,500 in 2013).
These numbers reveal that the net worth of a homeowner is over 44 times greater than that of a renter.
Over the next five years, home prices are expected to appreciate on average by 3.35% per year and to grow by 24.34% cumulatively, according to Pulsenomics' most recent Home Price Expectation Survey.
So, what does this mean for homeowners and their equity position?
As an example, let's assume a young couple purchases and closes on a $250,000 home this month (January). If we only look at the projected increase in the price of that home, how much equity will they earn over the next 5 years?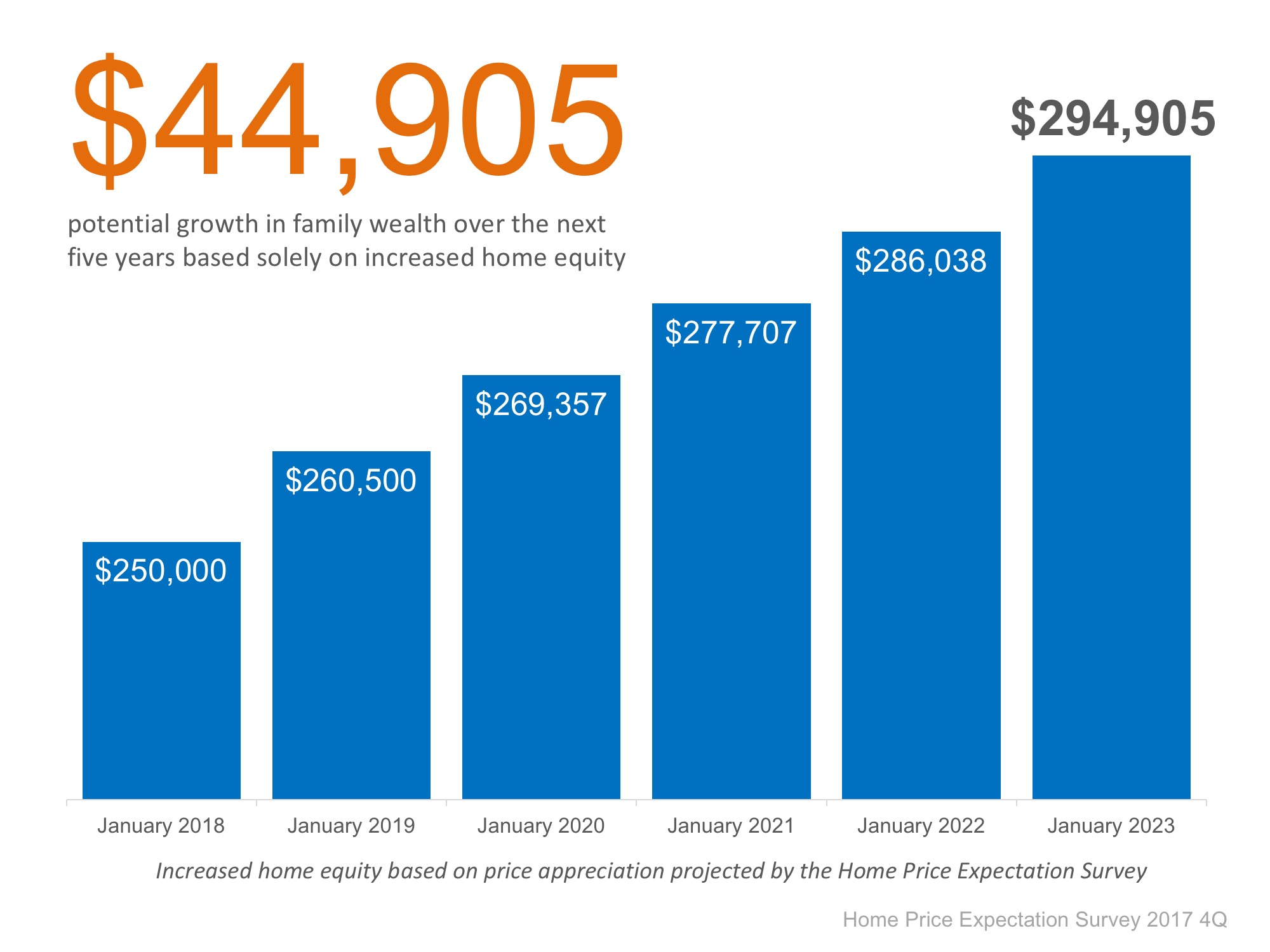 Since the experts predict that home prices will increase by 4.2% in 2018, the young homeowners will have gained $10,500 in equity in just one year.
Over a five-year period, their equity will increase by nearly $45,000! This figure does not even take into account their monthly principal mortgage payments. In many cases, home equity is one of the largest portions of a family's overall net worth.
There are some people who have not purchased homes because they are uncomfortable taking on the obligation of a mortgage. Everyone should realize, however, that unless you are living with your parents rent-free, you are paying a mortgage – either yours or your landlord's.
As Entrepreneur Magazine, a premier source for small business, explained in their article, "12 Practical Steps to Getting Rich":
"While renting on a temporary basis isn't terrible, you should most certainly own the roof over your head if you're serious about your finances. It won't make you rich overnight, but by renting, you're paying someone else's mortgage. In effect, you're making someone else rich."
Christina Boyle, Senior Vice President and head of the Single-Family Sales & Relationship Management organization at Freddie Mac, explains another benefit of securing a mortgage as opposed to paying rent:
"With a 30-year fixed rate mortgage, you'll have the certainty & stability of knowing what your mortgage payment will be for the next 30 years – unlike rents which will continue to rise over the next three decades."
As an owner, your mortgage payment is a form of 'forced savings' which allows you to build equity in your home that you can tap into later in life. As a renter, you guarantee the landlord is the person building that equity.
Interest rates are still at historic lows, making it one of the best times to secure a mortgage and make a move into your dream home. Freddie Mac's latest report shows that rates across the country were at 4.22% last week.
Bottom Line
Owning a home has always been, and will always be, better from a financial standpoint than renting.